Hotel Info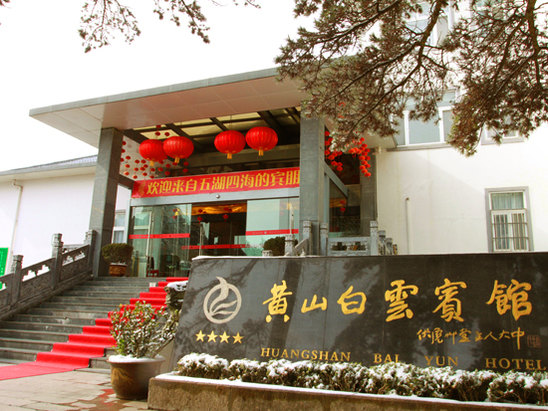 Huangshan Baiyun Hotel
is located under the Bright Peak, in front of the Lotus Peak, between the Aoyu Peak and the peaks of the Grand Canyon of the West Sea. He is a hotel close to the Bright Peak. Douyin video with millions of clicksThe Little Red Train in the Grand Canyon of the West Sea is about 5 minutes away from the hotel.
The hotel has a variety of room types to choose from, with geothermal heating facilities, canopy-style restaurants, food courts, and smart hotel management systems. The rooms are equipped with Wrigley smart toilets, Slim Parkland mattresses, mountain flower carpets, wisdom, affection, romance, warmth Captured the hearts of millions.
The impeccable service and good reputation of Huang Jin's butler won the countless thousands of words of praise. The affection broke through the tears of millions of people and moved me for a lifetime. The hotel showcases the essence of the ancient Huizhou culture for thousands of years, large-scale folk performances of 'Impressing the Sky and the Sea, Unforgettable White Clouds', dragon dance, lion dance, Huangmei opera, and loud gongs and drums.
The hotel has a landscape of all elements of natural gardens, surrounded by many attractions such as Bright Peak, Lotus Peak, Haixin Pavilion, Baiyun Creek, Buxian Bridge, Yunshan Buddha Wall, and the West Sea Grand Canyon Cliff Trail. The 200-year-old cherry blossoms in the early spring and the 150-year-old flowers in the spring and autumn are lush, and the 300-year-old Buddha's wall is covered with gold, the red leaves are dyed, and the sea of clouds is endless. Youyuan mood.