Hotel Info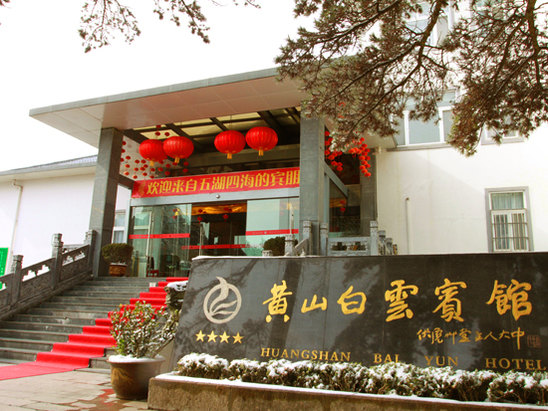 Huangshan Baiyun Hotel
is located under Guangming top, in front of Lianhua peak, between Aoyu peak and Xihai Grand Canyon peaks. It is a hotel close to Guangming top. It is hidden in green mountains and green pines. The breeze and clouds are looming. The tiktok train is about 5 minutes away from the hotel.
The hotel has a variety of rooms for you to choose from, with geothermal heating facilities, awning style restaurant, food street, intelligent hotel management system, rooms equipped with Wrigley intelligent toilet, slim blue mattress, mountain carpet, wisdom, family, romantic, warm captured the hearts of millions of people.
The hotel's golden housekeeper like family service and good reputation have won countless thousands of words of praise. Family love has broken millions of people's tears and moved people for life. The hotel shows the essence of the thousand year old Huizhou culture, and the large-scale folk performance of 'impression of the sky and the sea, unforgettable of the white clouds', including dragon dance, lion dance, Huangmei Opera, and noisy gongs and drums.
The hotel has the landscape of all elements of natural gardens, surrounded by many scenic spots, such as Guangmingding, lianhuafeng, haixinting, baiyunxi, buxianqiao, Yunshan Buddha wall, Xihai grand canyon cliff trail, etc. In 200 years of spring dawn, the ancient cherry trees are towering, the flowers are gorgeous, and the flowing water is murmuring. In 300 years of autumn Eve, the Buddha wall is covered with gold, the red leaves are dyed, and the sea of clouds is boundless. It is quite the remote artistic conception of 'far up the cold mountain, the stone path is slanting, and there are people in the depths of the white clouds' in Du Mu's poems.
Breakfast price
: CNY68($9.5) / person
Breakfast type
: Buffet